Conference 2019
November 26 – 28, 2019, at the Hilton Lac-Leamy
Welcome to PCVA's Second Annual Conference!
Join us November 26 – 28, 2019, at the Hilton Lac-Leamy in Gatineau, Québec.
Benefiting Members
Benefiting Members is our theme this year! As we continue to build our association, our focus is to provide tools that will collectively assist operators in running successful operations. We will be sharing information on our training and advocacy committees, and on how we are developing new communications processes to keep us connected year-round.
We're looking forward to a full agenda at our conference. We'll take a look at our advocacy work and training programme. It's our pleasure to be welcoming
Serge Buy, CEO of the Canadian Ferry Association
, to discuss the industry from a wider perspective. Incidents and accidents are never wanted, but we've got some information to prepare you if they do. We will also be presenting some new member programmes designed to provide services and savings to your operation. And for some fun, there are a number of networking and social events including an opening reception November 26, a Night in Ottawa November 27, and our annual Gala Dinner on November 28.
Sign up now by completing the following registration form. Rates for members registered by November 1 will be $350 per person. Rates increase to $400 after November 1. Companion tickets to the social events are available for $150.
Tuesday, November 26
7:00 – 9:00 pm
Industry Reception
Wednesday, November 27
9:00 am – 4:00 pm
Registration and Presentations
6:00 pm – 10:00 pm
Member Entertainment Evening
Thursday, November 28
9:00 am – 4:00 pm
Presentations and AGM
6:00 pm – 10:00 pm
Gala Dinner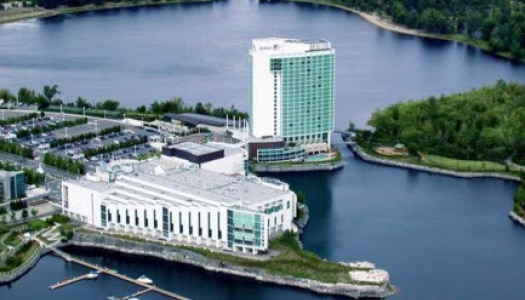 3, boulevard du Casino
Gatineau, Québec
819-790-6444
Hotel Reservations
Hotel reservations are available until Monday, October 28, 2019.
Please make your hotel reservation by calling the reservation department at 819-790-6464 under "PCVA."
Room Selection
Classic Rooms: $235
Deluxe: $245
Executive: $279
Junior Suite: $379
Check-in time: 4:00 pm
Check-out time: 12:00 pm