Conference 2019
November 26 – 28, 2019, at the Hilton Lac-Leamy
Welcome to PCVA's Second Annual Conference!
Join us November 26 – 28, 2019, at the Hilton Lac-Leamy in Gatineau, Québec.
PCVA will be welcoming
Jane Weldon, Director General, Marine Safety and Security, Transport Canada,
to our conference this year.
All meeting and events will be hosted at the hotel.
Conference registration forms will be available early in September.
We are building the agenda and would like to know what topics members are interested in.
Regulations?
Marketing?
HR?
Engine Upgrades?
Financing?
Crisis Communications?
This is the time to speak up and let us know what you want!
Please forward your topic suggestions to Jill.Hicks@pcva.ca.
Tuesday, November 26
7:00 – 9:00 pm
Industry Reception
Wednesday, November 27
9:00 am – 4:00 pm
Registration and Presentations
6:00 pm – 10:00 pm
Member Entertainment Evening
Thursday, November 28
9:00 am – 4:00 pm
Presentations and AGM
4:00 pm – 10:00 pm
Gala Dinner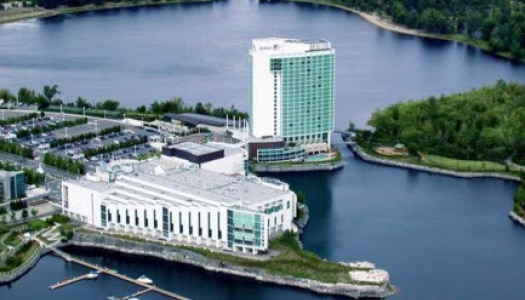 3, boulevard du Casino
Gatineau, Québec
819-790-6444
Hotel Reservations
Hotel reservations are available until Monday, October 28, 2019.
Please make your hotel reservation by calling the reservation department at 819-790-6464 under "PCVA."
Room Selection
Classic Rooms: $235
Deluxe: $245
Executive: $279
Junior Suite: $379
Check-in time: 4:00 pm
Check-out time: 12:00 pm